Impressum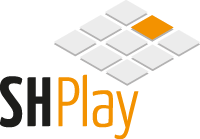 SHPLAY GmbH
Max-Brauer-Allee 44
22765 Hamburg
Germany / Deutschland
+49 (0) 40 75 66 64 88
support (at) shplay.de
VAT number: DE283086253
Business registration number (Germany): Hamburg HRB 179645
Executive Board: Sven Ossenbrüggen, Torben-Lennart Böge
Photos by
Ivo Brieden
Maps Icons Collection
https://mapicons.mapsmarker.com
© THesIMPLIFY - Fotolia.com
© VRD - Fotolia.com
© yellowj - Fotolia.com
© eyetronic - Fotolia.com
© Matthias Enter - Fotolia.com
Data protection officer according to the German Data Protection Law (BDSG):
Rechtsanwalt Dr. Christian Rauda, GRAEF Rechtsanwälte
1. Limitation of liability
The contents of this website have been edited with utmost care. The provider does not, however, accept any liability for the accuracy, completeness, and currency of the contents provided. The use of the contents of the website is at the sole risk of the user. Contributions marked by name reflect the opinion of the respective author and not necessarily that of the provider. The mere use of the website of the provider does not constitute any basis for the assumption of a contractual relation between the user and the provider.
2. External links
This website contains links to the websites of third parties ("external links"). These websites are subject to the liability of the respective providers. Upon the first acceptance of the external links, the foreign contents were reviewed for any violations of the law. No such legal violations were apparent at this time. The provider has no influence whatsoever on the current and future production and the contents of the linked sites. The inclusion of external links does not mean that the provider agrees with the contents expressed in the link. Without an indication of a legal violation, the provider cannot be reasonably expected to monitor the external links. In the event that a legal violation is reported, however, the external link in question shall be removed from the website immediately. 3. Copyright and intellectual property rights
The contents published on this website are subject to German copyright and intellectual property rights. Each and every form of exploitation that is not permitted by German copyright and intellectual property rights requires the previous written permission of the provider or of the respective owner of the rights. This applies in particular in connection with duplication, editing, translation, storage, processing, and reproduction of contents in databases or other electronic media and systems. Contents and rights of third parties are labeled as such. Without previous permission, the reproduction of individual contents or complete pages is not permitted and is a punishable offence. Merely the making of copies and downloads for personal, private, and noncommercial use is allowed. The presentation of this website in foreign frames is subject to previous written permission.
4. Special terms of use
In cases in which special conditions for the individual use of this website apply that deviate from items 1. to 3. above, this is expressly mentioned at the corresponding place. In this case the special terms of use apply in each respective instance.
5. Google Analytics
This website uses Google Analytics, a web analytics service provided by Google, Inc. ("Google"). Google Analytics uses "cookies", which are text files placed on your computer, to help the website analyze how users use the site. The information generated by the cookie about your use of the website (including your IP address) will be transmitted to and stored by Google on servers in the United States. In case of activation of the IP anonymization, Google will truncate/anonymize the last octet of the IP address for Member States of the European Union as well as for other parties to the Agreement on the European Economic Area. Only in exceptional cases, the full IP address is sent to and shortened by Google servers in the USA. On behalf of the website provider Google will use this information for the purpose of evaluating your use of the website, compiling reports on website activity for website operators and providing other services relating to website activity and internet usage to the website provider. Google will not associate your IP address with any other data held by Google. You may refuse the use of cookies by selecting the appropriate settings on your browser. However, please note that if you do this, you may not be able to use the full functionality of this website. Furthermore you can prevent Google's collection and use of data (cookies and IP address) by downloading and installing the browser plug-in available under 
https://tools.google.com/dlpage/gaoptout.
---